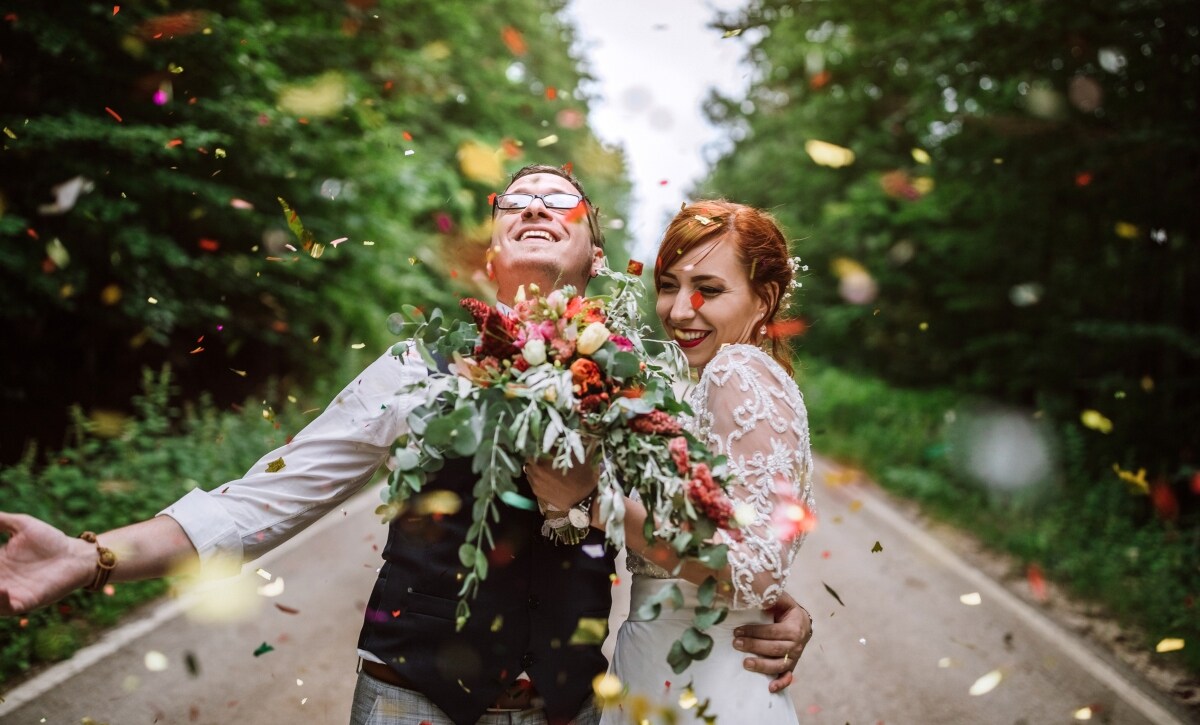 Flowers From The Floral Gardens Make Every Occasion Special
October 01, 2021
Flowers are fascinating. Like snowflakes, no two are exactly alike and each one stands alone as a magnificent work of art. But when you combine several flowers together in a bouquet, the magic truly comes alive with a dazzling array of colors, shapes, and scents that are just a bit different than anything ever created before. Its alluring display will catch your eye from across the room, inviting a closer look after eliciting your emotions. 
Perhaps one of the reasons we are so drawn to the beauty of flowers is the emotional response they provoke. There is no feeling in the world quite like receiving a dozen red roses from someone you love. In that moment, no words are even necessary because the flowers say it all. 
They help in other times too when we can't find the right words to say. Sympathy flowers and plants serve as a perfect memorial that not only solidifies the love and devotion of family and friends, but also helps to provide a tranquil, peaceful setting for the remembrance of a beautiful life. 
For the living, flowers have a remarkable impact on our moods and emotions and their positive effect on our mental health as a whole is nothing short of incredible. One study conducted by Rutgers University determined that every single one of the 150 test participants expressed happiness upon receiving even a single flower. The reaction was universal among all age groups and included both men and women and confirmed the possibility that flowers may even affect brain chemistry.
Other studies have shown that in addition to making us happy, flowers are also proven to: help reduce stress and lower blood pressure, fuel creative and quick thinking, increase focus, trigger memory, make employees more productive, and even lower blood pressure!
When it comes to flowers, the act of giving can be more beneficial than receiving. A study by Texas A&M University concluded that "givers" were perceived as successful, caring, and emotionally intelligent people who not only possess the ability to express their own feelings, but also take the time and care to understand the feelings of others.
Further studies have also indicated that we can actually influence and change what others think of us in a significant way through the gifts we give. And perhaps no other gifts have the same ability to evoke such positive perceptions and feelings as flowers.
A World of Variety
With so many different colors, shapes, sizes, and varieties of flowers available from around the world, it's hard to choose a favorite. Many of our most popular selections, like our gorgeous roses from Ecuador, are available year around. While others, such as our Dutch tulips are only available seasonally – which makes them even more special.
In many cases, the varieties of flowers change with the season, but in other instances the only seasonal difference is the color. Red and white roses and carnations are excellent selections for the holidays and Valentine's Day while orange and yellow varieties of the same flowers help welcome in the autumn season and along with favorite Fall festivities such as Halloween and Thanksgiving.
While some of our special flowers are imported all the way from Colombia and Ecuador, a vast majority of the cut flowers available in our shop are from right here in the USA. In fact, the state of California with its warm climate throughout the year, produces about 75% of the flowers available domestically, while many of the rest are grown in Washington, Florida, and Hawaii.
Most Popular Types of Flowers
In addition to the versatile roses and carnations that are popular all year long, we have a few other favorites to mention that are some of our most popular selections. You can find all of these in more at our shop as we always have them fresh in-season.
Tulip
A sure sign of spring, tulips come from Holland and can be found in every color of the rainbow. The Royal Horticultural Association of Holland recognizes over 3,000 different varieties of tulips ranging in color from pure white to a dark red that almost appears black to the eye. Some varieties of tulips even have different shades or colors in the same bloom.
Sunflower
The unmistakable sunflower is a truly a beauty to behold. Its vibrant yellow petals provide a vivid backdrop for its remarkable face that is always striving to follow the sun. It symbolizes loyalty, but that's probably not the reason why sunflowers are some of the most popular flowers available today. The appeal is more obvious – they're sunny and bright and simply make you smile.
Daisy
Daisies are another flower with the power to make people happy. It's no coincidence because they are the little cousins of the sunflower and share many similar features. The slender white petals of the daisies draw the eye to the yellow or orange center. Daisies start blooming in late spring and continue to bloom until early fall, making them summertime favorites.
Gerbera
Gerberas are a variety of daisy that is one of the most popular flowers for floral bouquets. They are prized for their huge brightly colored blossoms and sturdy stems and can be found in shades of red, pink, orange, yellow, white, and purple. Because their stems don't dry out like other cut flowers, Gerberas have an outstanding vase life that can last 10 days.
Orchid
Orchids are another favorite that often gets overlooked – possibly because they look like flowers but are actually blooming plants. Orchids vary widely in their appearance, but many are fragrant and feature bold vivid colors. Some varieties of orchids have beautiful distinctive stripes or spots. The most popular types of orchids available in store are Phalaenopsis (or Moth) orchids and Dendrobium orchids.
The Floral Gardens is Your Local Cicero, NY Florist
For over 100 years, local florists have provided their communities with flowers in order to make every occasion special. From the birth of new babies to weddings, birthdays, anniversaries, funerals, or even just because; small independent flower shops have been hand delivering wishes of hope and recovery along with recognition of some of life's greatest accomplishments. 
While many other industries have automated and streamlined, your local florist still does some things the old-fashioned way, like offering same-day delivery on every bouquet we design. We were in the delivery business long before Amazon - they're catching up, but in most cases still can't deliver your order as fast as we can. And they still haven't figured out a way to deliver flowers without sticking them in a box. 
No matter what the occasion, The Floral Gardens is here to help you celebrate with a custom bouquet of flowers. Visit our shop located at 8390 Brewerton Rd, Cicero, NY 13039. Order online at www.thefloralgardens.com or give us a call (the old-fashioned way) at (315) 699-2036 and our design team will be happy to select the perfect gift of flowers to fit any budget. For something extraordinary, consider an open "designer's choice" bouquet. Simply tell us the price and we will design – and deliver – something beautiful.